Films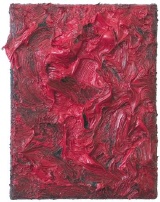 Films, Films, Filme

1985 Jan de Beus in Panorama, BRT

1992 Jan de Beus, Salto tv.

1994 Portraits of Reflection,
Kuchlein & Van Brummelen

1998 Jan de Beus in Landschap, Teleac-NOT t.v.
uitgezonden 13-1 2-1998

Jan de Beus in Het Klokhuis, Verf, NPS t.v.
uitgezonden 24-12-1998

2000 Jan de Beus in Aspekt Art, Kleurnet tv
'Het merg van de kleur', uitgezonden 23-1-2000

Jan de Beus in Kunstblik, AVRO t.v. uitgezonden 15-10-2000

2002 Jan de Beus, Painted Poetry, the world of Jan de Beus, David Heine, Aspect film productions, Amsterdam, Video-Vhs, kleur, 42 minuten.