Agenda
2013 Wonderkamers
Twee werkjes van Jan zijn opgenomen in het "Miniature Museum, Collectie Ria & Lex Daniels". Deze expositie "Wonderkamers" kunt u zien in het Gemeentemuseum in Den Haag. De werken worden genoemd in de catalogus met teksten van Ria & Lex Daniels, Benno Tempel en Erwin Olaf.
2013 Tab@Clement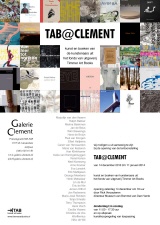 TAB@CLEMENT
Werk van Jan is te zien in de expositie Tab@Clement.
Van 14 december 2013 t/m 11 januari 2014. Kunst en boeken van kunstenaars uit het fonds van uitgeverij Timmer Art Books
Opening zaterdag 14 december om 16 uur door Rick Vercauteren directeur Museum van Bommel van Dam Venlo.
Galerie Clement, Prinsengracht 843-845, 1017 kb Amsterdam.
2013 Abstracties in het rood
Abstracties in rood
Aan de tentoonstelling Abstracties in rood doen zeven kunstenaars mee: Jan de Beus, Eliza Kopec, Bas Lobik, Eric de Nie, Erik Oldenhof, Gerda Schimmel en Wilma Vermeij. Stadhuis Gorinchem 29 nov. 2013 tot 7 feb. 2014
2013 DE ONDRAAGLIJKE LICHTHEID VAN HET BESTAAN
Expositie: "DE ONDRAAGLIJKE LICHTHEID VAN HET BESTAAN".
Met werk van:

JOANNEKE VAN DER LINDE EN JAN DE BEUS

Opening Zaterdag 24 augustus om 17.00.
De expositie duurt tot 29 september 2013.
GALERIE WEGERT & SADOCCO IN WINKEL, NOORD HOLLAND
Dutch Wonder, Cyprus, 20 OctoberĖ10 November 2012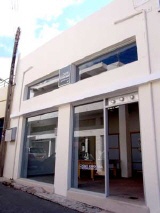 Dutch Wonder
20 October – 10 November 2012
Opening: Saturday 20 October, at 20:00

Chiaki Kamikawa Contemporary Art Gallery presents a group exhibition of three Dutch artists "Dutch Wonder." The exhibition will be open on 20th October and will run until 10th November. Participating artists are Jan de Beus, Joke Leicht and Paul Nassenstein.
The exhibition showcases paintings, photography and ceramics of contemporary Dutch artists who live and work in the Netherlands. This is a unique occasion to experience the essence of current Dutch art in Cyprus.
On 9th November, there will be an evening event with participating artists who will talk about their works, together with the documentary about British artist Howard Hodkin.

Paintings of Jan de Beus are characterised by their vibrant mixture of colours and extremely thick texture created by oil paint. These paintings are his personal diary to reflect his memories of various places he travelled and his love for music and literature. In the exhibition the artist will show paintings inspired by his journey in Cuba and Italy. In addition, he will show works on paper which he produced from the sketches he made during the trip to Cyprus last year, following the footsteps of British painter David Bomberg who travelled and worked in the island in 1948. Jan de Beus lives and works in Muiderberg, the Netherlands.
Before turning to artist, Joke Leicht has worked as nurse and analyst of pathology, histology and oncology. This background motivated her works with great interests in human body as well as eroticism, death, organic shapes and graveyards. She was deeply inspired by Tombs of the Kings in Paphos on her last visit to Cyprus, and as a result she created a series of close-up photographs of erotic ceramic pieces she made. These photographs "Eros and Thanatos" will be on the show alongside with her ceramic works. Joke Leicht lives and works in Muiderberg, the Netherlands.
In the works of Paul Nassenstein, the measurement and theatrical composition play important roles. In his minuscule detailed paintings, the elements such as human figures, animals and architecture are formed in irrational sizes and placed in peculiar ways which create absurd atmosphere. Although it carries the hint of fatalism and humour, Nassenstein's work also reminds us of illustrations for children's books that are naïve, romantic and often colourful. Paul Nessenstein lives and works in Amsterdam.

Exhibition Dates: 20 October – 10 November 2012
Opening hours:
Monday - Friday: 10:00-13:00 and 16:00-18:00, Saturday: 10:00-13:30
Artist Talk and Documentary Projection: Friday 9 November, at 20:00
For more information please contact Chiaki Kamikawa on +357 99 31 12 25
Expositie Hamme - BelgiŽ
Van 8 januari tot en met 5 februari 2012 wordt de expositie getoond 7 x 7, zeven kunstenaars uit Amsterdsm
Plaats Kunstcentrum Hamme, België
Expositie 75 cm, Lendele, BelgiŽ
Expositie in Galerie van den Elshout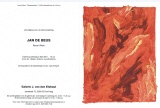 Tentoonstelling van recent werk in de periode 2 april t/m 23 april 2011.

Galerie J. van den Elshout, Javastraat 72, 2585 AS Den Haag.

De opening is op zaterdag 2 april 2011, 16.00 uur, door drs. Hester Jenkins, kunsthistorica.

De openingstijden van de galerie zijn: woensdag t/m zaterdag van 12.30-17.30 uur.
Tevens eerste zondag van de maand (3 april) van 13.00-17.00 uur.

Voor meer informatie kunt u bellen naar 070-3637192

Lees hier de uitnodiging. [731 KB]
VOORLAATSTE EXPOSITIES:
Voor een overzicht klik hier.
PAN AMSTERDAM - 2010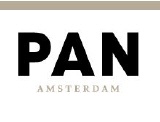 Jan de Beus wordt op de PAN vertegenwoordigd door
Jan Roelofs, Antiquairs & Contemporary Art, Maastricht (stand 25).
PAN Amsterdam RAI, 21 t/m 28 November.
Galerie Nihil Nisi - 2010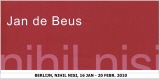 Eenmanstentoonstelling Jan de Beus met recent werk in
Galerie Nihil Nisi, Alte Schonhauser Strasse 39. D-10119 Berlin.


Klik op foto voor vergroting
Galeries
Het werk van Jan de Beus is verder te bezichtigen in
diverse galeries in binnen- en buitenland.

- Gallery CNCEPT 13, Amsterdam.
- Galerie Terra Promessa, Ootmarsum
- Kunsthandel & Galerie De Vries, Leeuwarden
- P. Groen Art, Mariënheem(Raalte)
- Galerie Wegert & Sadocco, Winkel
- Jan Roelofs, Contemporary Art, Maastricht
- Chiaki Kamikawa Contemporary Art, Pafos, Cyprus



Boekwerken